Reenave is Here!! Reenave está aquí!
Mangaka amateur from Venezuela. Loves cats, videogames, j-rock, j-pop, anime and of course: Manga!!! Be welcome!!
Mangaka principiante de Venezuela. Ama los gatos, videojuegos, j-rockm j-pop, anime y por supuesto: el Manga!! Sean bienvenidos!
Navigation
Hello charmmy kitty theme for Tumblr.
Theme by capturingdreams




About my blog


You're very welcome in my blog. I always reblog things that are interesting for me. You are free to follow if you think me and my posts are interesting. And for the last, I love Hello Kitty!



Disclaimer


I do not own any photos that I reblog. However I claim photos that are watermarked or stated with my url. I claim no ownership of the theme I am using now because this theme is by capturingdreams.



Visitors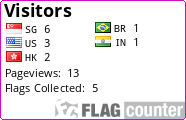 .